Serkyem Offering: silver color #2
hover to zoom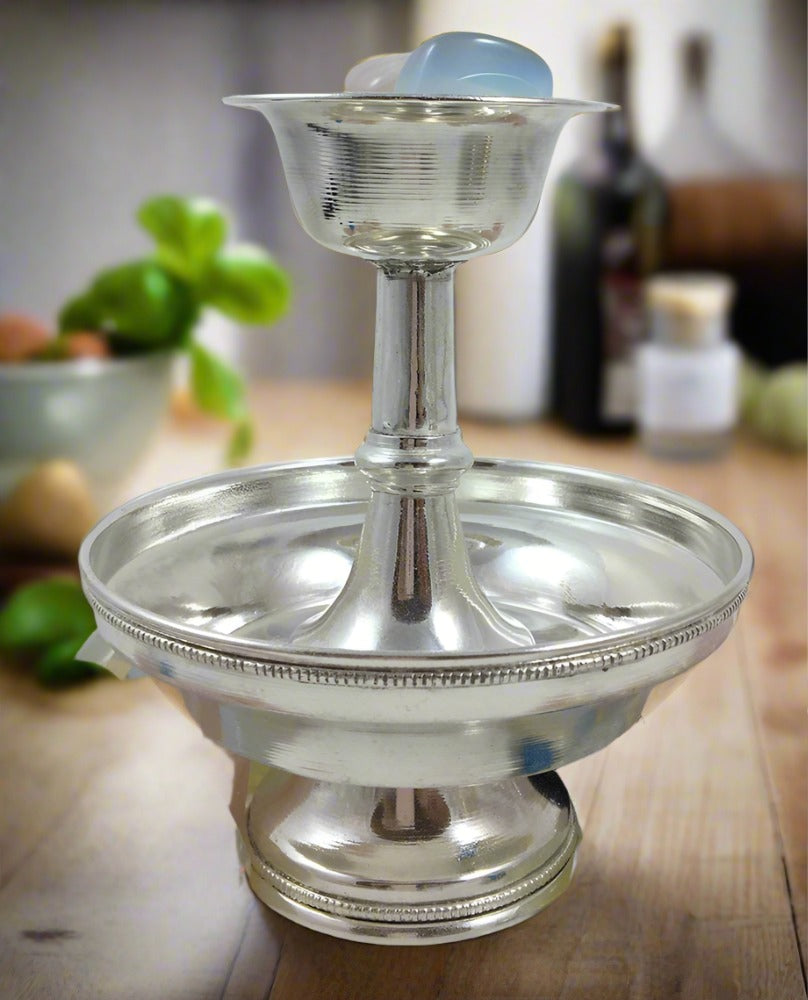 SALE
Serkyem offering made out of Copper with Silver plate in India.
Serkyems are filled w/ tea or wine and other tsok substances and offered to Dharma protectors for the continuous protection and spread of the sublime teachings of the Buddha. In Tibetan, "Ser" means gold and "Kyem" means drink. Beautifully made just for our store by popular demand. Won't be available at any other store or online. Comes in two size.
Small: 5 " tall by 4.10" diameter and large: 6"tall by 4.80"
ON SALE DUE TO MINOR IRREGULARITES. FINAL SALE!