Vajrasattva Thangka #4
hover to zoom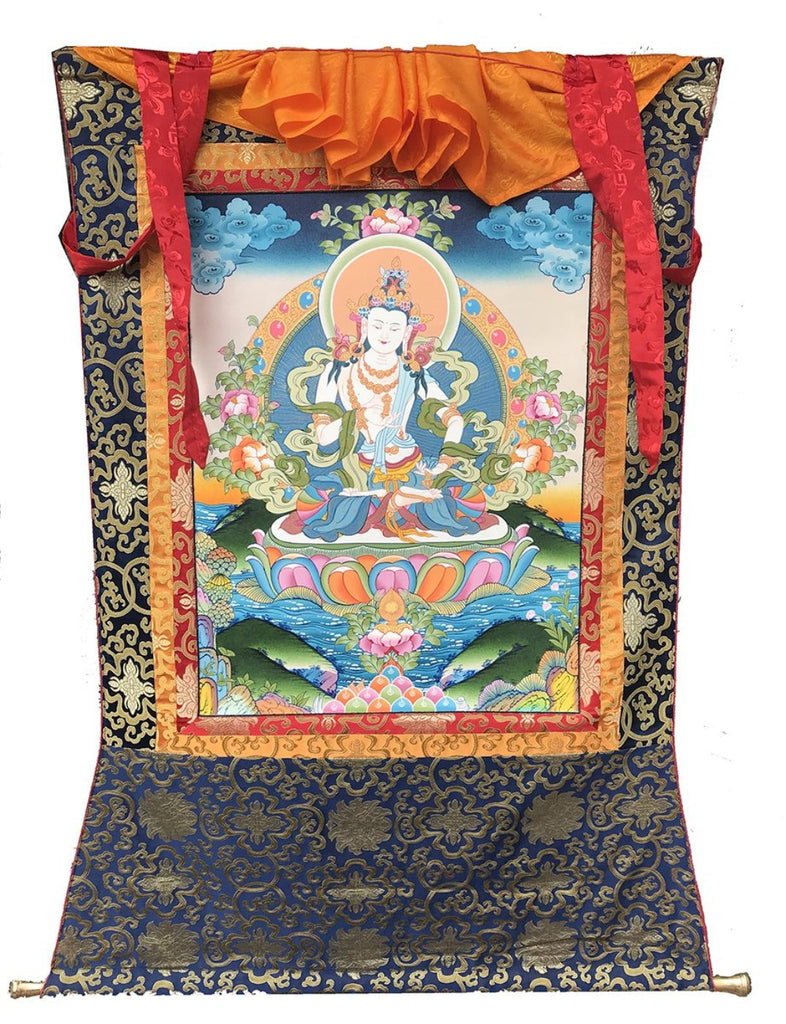 SALE
Vajrasattva thangka with matching brocade complete with wooden stick on bottom with dowel on side. Vajrasattva is known as Dorje Sempa in Tibetan. Vajrasattva who takes away from delusion and purifies our karma, is part of both Mahayana and Vajrayana Buddhist traditions.
The powerful Mantra of Vajrasattva:
Om Vajra Sattva Hum!
It is said that the chanting of Vajrasattva mantra will free one from negative karma and impure thoughts that tends to arise in our minds.
Hand painted in Nepal. 
Size of Thangka with Silk Brocade: 30" X 47"
Size of the Canvas: 18" X 24"