Beautiful Elongated Ring #17
hover to zoom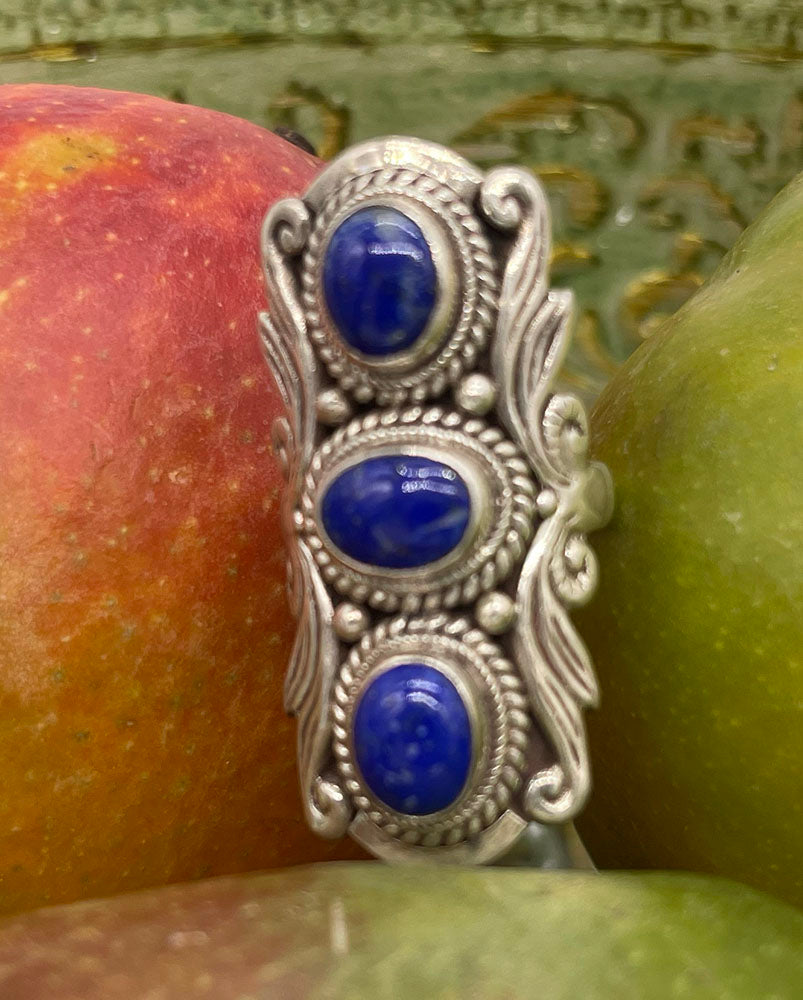 SALE
This modern silver ring features three polished stones for a timelessly elegant look. Its simple yet sophisticated design is sure to standout. Ideal for special occasions or everyday wear, the Beautiful Elongated Ring #17 is a great choice.
Beautiful Sterling Silver Ring with the choice of different stone. Hand made by newari artist in Nepal. Only one in each color is available.
Moon Stone Size: 10 (1.5"long)

Lapis Stone Size: 6.5 (1.5" long)
Quartz Stone Size: 10.5 (1.75" long)
Tiger Eye Stone Size: 8.5 (1.85" long & heavier weight)

Metal Material: Sterling Silver 
Great Price!