Serkyem Ornate Silver #9
hover to zoom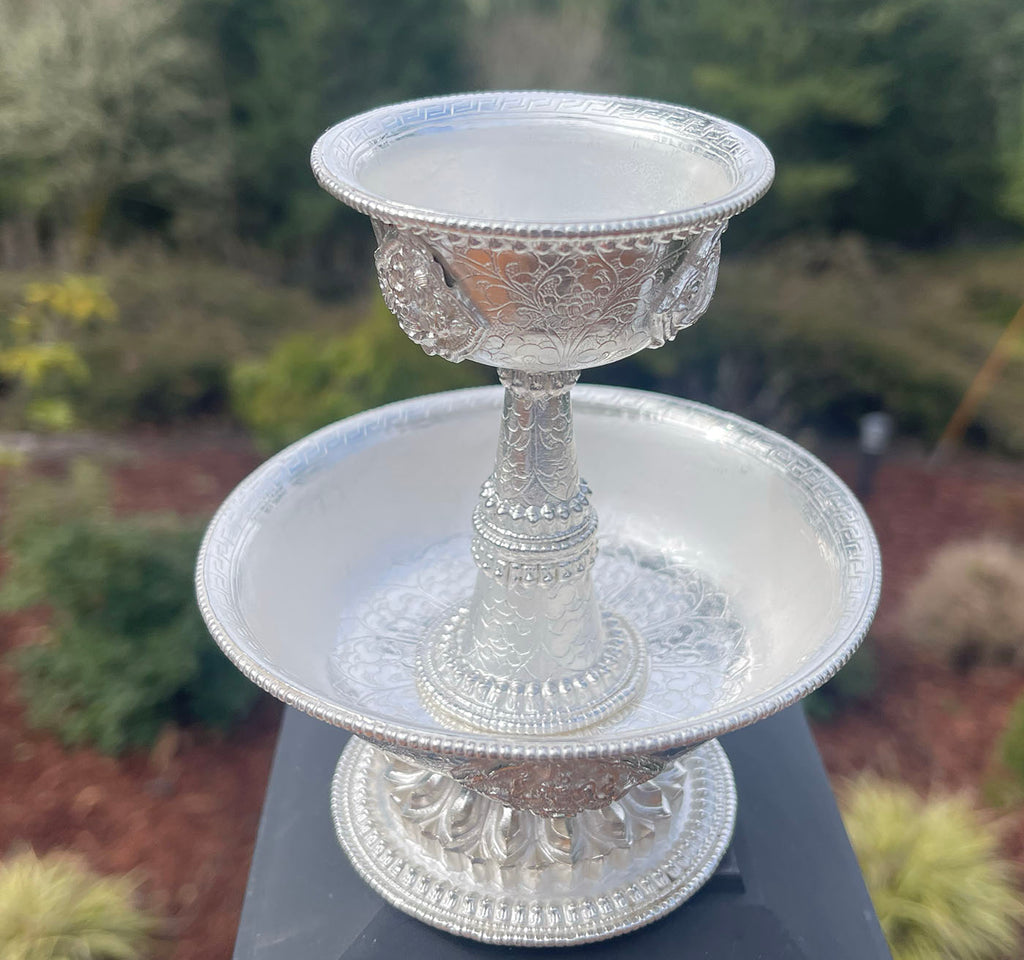 SALE
Ornate Silver Serkyem with etched symbols. Serkyem means "golden drink" and often filled w/ black tea, wine, or alcohol and grains of barley and rice and other tsok offerings of fruits and biscuits. Offered to the Dharma protectors for the protection and flourishing of the teachings of the Buddha. Engraved with traditional tibetan design with great detail. Two piece set.
Two size available
Small: Plate width: 4.20" X 2.10" tall, Cup: 3.40" tall
Medium: 
Plate width: 4.70" X 2.25" tall, Cup: 3.75" tall
Large:
  5.10"wide 5.50" tall.