Potala incense Large #8
hover to zoom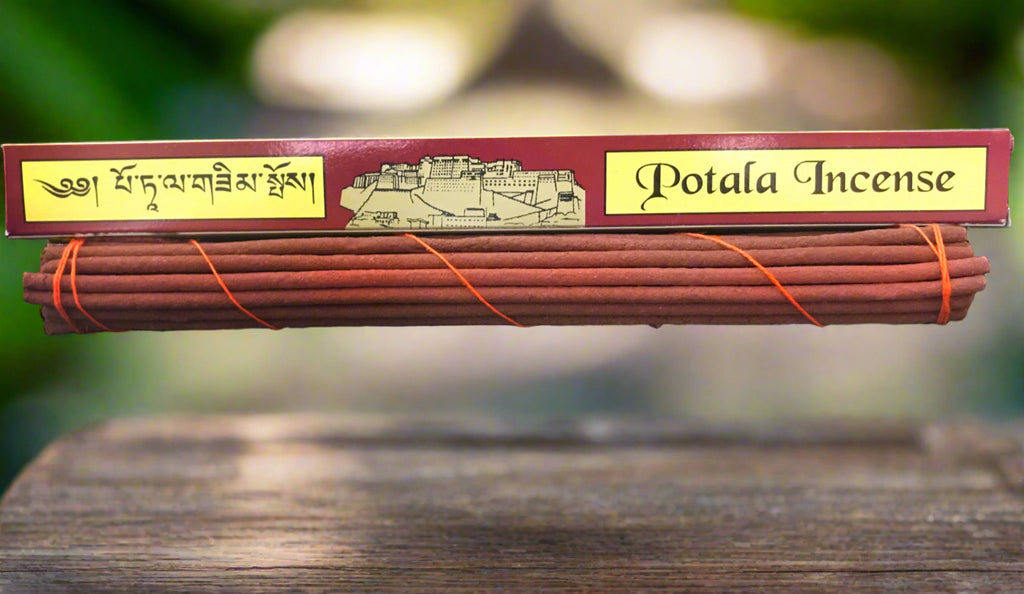 SALE
Potala Incense is a traditional Tibetan incense.
Potala incense is hand prepared from highly flavored medicinal herbs and other precious substances.
The combination of genuine scented substances makes the Potala incense richer and superior quality than other incense.
Potala Incense is totally absent of chocking and camphor smell and is also non-toxic and non-habit forming.
Generally Tibetan incense are used for puja/prayer offering ad purification.
Also used as air freshner to keep the surrounding smells good and remove negative energy.
Made by Tibetan family in India.
Size: 10.60" long approx with 20sticks.