Beautiful Silver Gau Locket
hover to zoom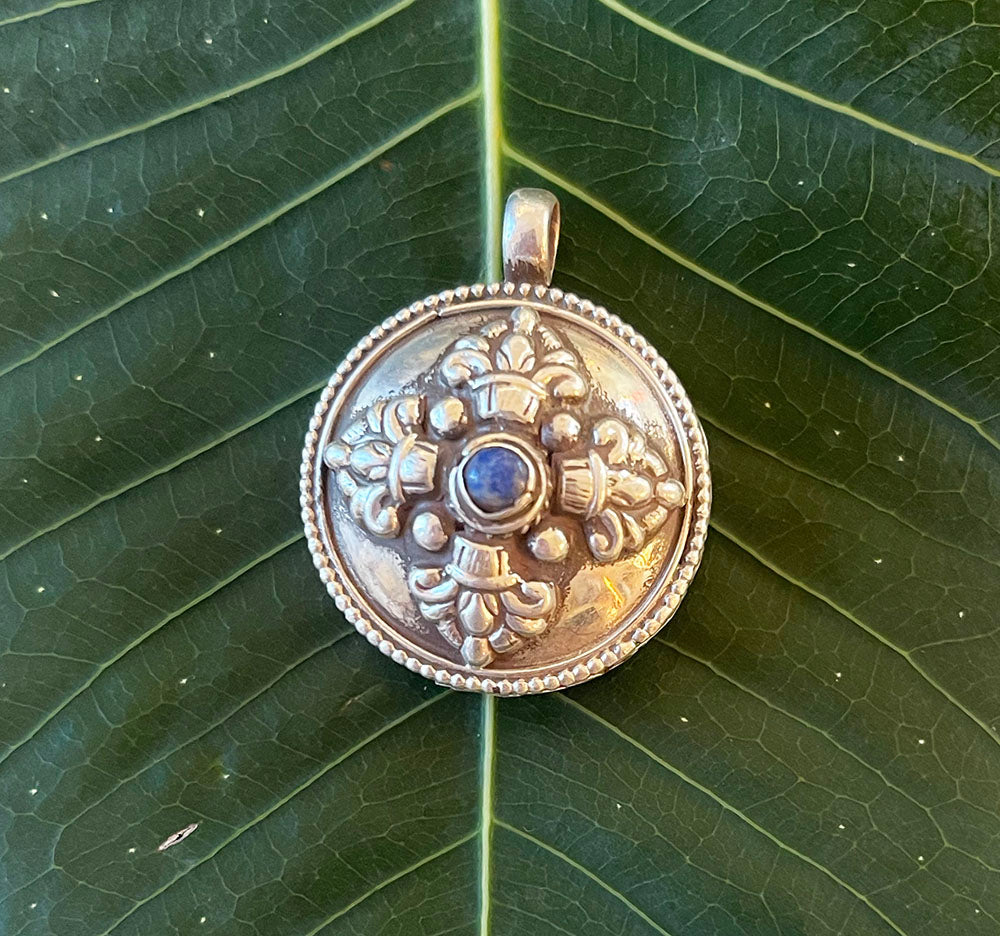 SALE
Beautiful Silver Gau with Double Vajra design. Open from the back and the cover has double dorje engraving. 
Gau is a Tibetan word for locket. Gau's are worn as a necklace and used for  storing precious blessed items and prayers. Gau locket are traditionally worn by Tibetan as a protection. 
This gau is beautifully made from sterling silver with Double Dorjee in the front and intricate design on the side.  Hand made in Nepal by experience artist. Open from the back.
Size: 1.1/4 " X 1" wide X .5/8 " tall