Burl Wood Chod Drum #4
hover to zoom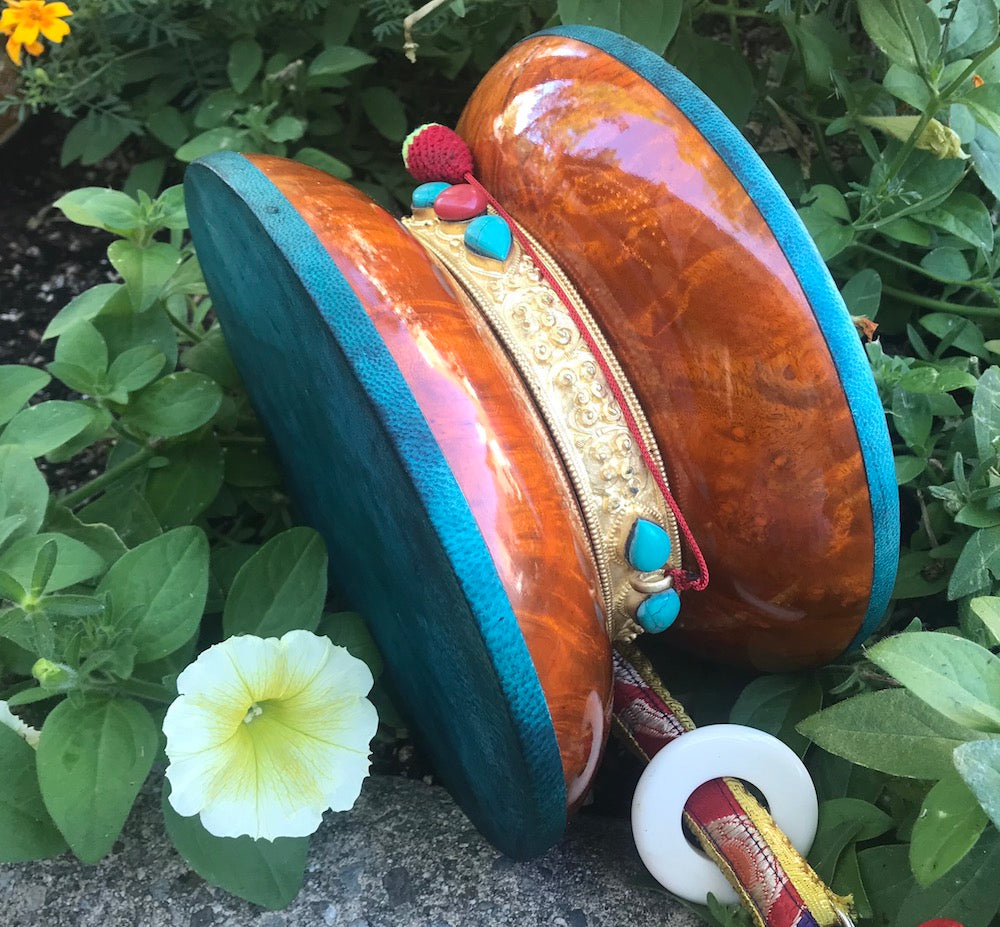 SALE
SKU: 670.00-1
Sorry, this item is out of stock
Exquisite & exceptional Chod Drum made from Zab-Shing which translate to Burl wood. The skin of the damaru is made according to the tradition call "Tim-Pe". Tim-Pe or Trinpak skins is no painted, but natural coloring. It is buried for few weeks with salt, mineral and herbs according to the tradition. 
Burl Wood is a special wood which is rare. Artist in Bhutan use an ancient method of soaking and carving to create the Drum. It is a light weight and easy to play. Made according to the tradition and text. Mantra written inside the drum. 
Chod Drum comes with one of the best quality Silk Brocade with beautiful Yellow cover. In the middle of damaru it is adorned with beautiful hand carved Vajra and auspicious design on copper with gold plate and gemstone.  Chod drum has padded brocade for comfort and hand support while playing for long time.
Chod drum comes in few different size and please keep in mind that since it is handmade there might be some variation in each drum.
Exceptionally light and Beautifully made. LIMITED ITEM!