Prayer Flag chakra #3
hover to zoom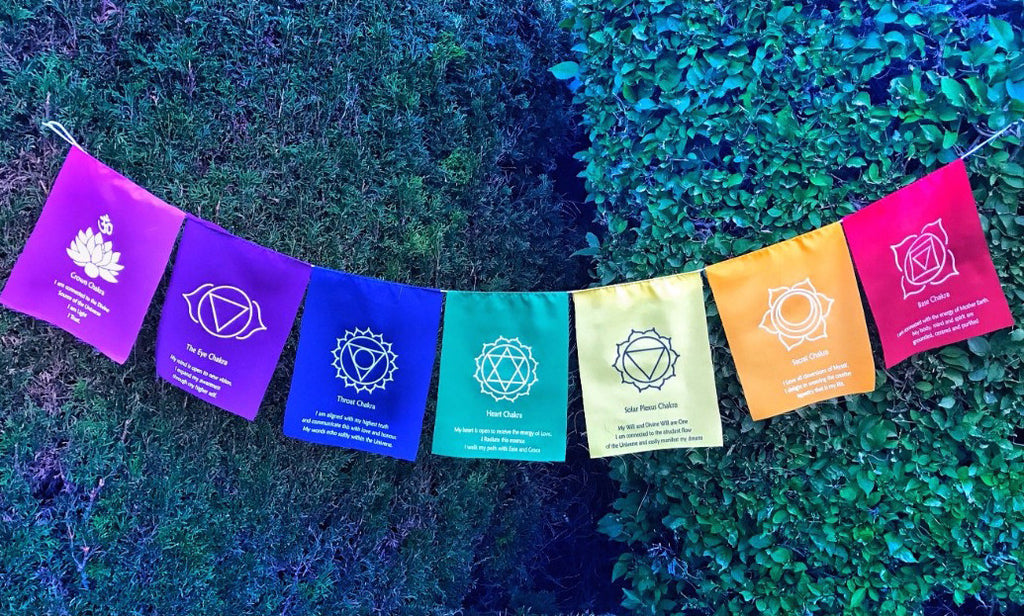 SALE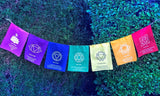 Assorted Chakra Flag: Crown Chakra, Eye Chakra, Throat Chakra, Heart Chakra, Solar Plexus Chakra, Sacral Chakra and Base Chakra.
This beautiful flags can be hung inside or outdoors. Each flag has a chakra symbol and corresponding mantra related to the specific chakra of the flag. The flags make a great addition to a home, yoga studio or meditation space and can help to promote love, balance, happiness and peace.
 Each flag measures 6 inches by 8 inches.: apx 10.25" by 8" wide and 55" long.