Magical Offering Bowl #16
hover to zoom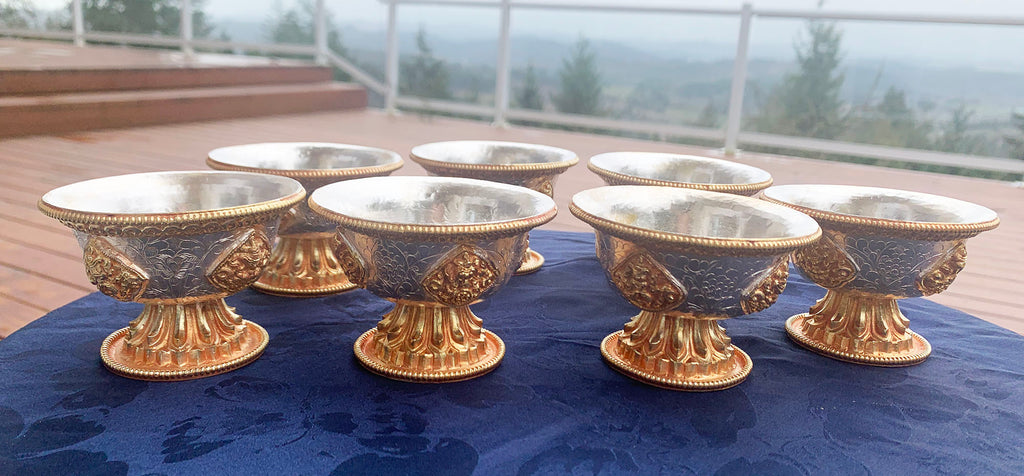 SALE
Sorry, this item is out of stock
Sale Beautifully hand crafted Offering bowl made out of copper with silver and gold plate. Great finishing work, hand hammered and engraved with auspicious design around the bowl. Each bowl is sturdy and made to last long time. 
Offering bowls are one of the basic practice in Vajrayana and other forms of Mahayana. Tibetan offer water first thing in the morning along with Serkyem filled with tea or wine, Butter lamp and conclude with Incense offering. It is a way to make offering to Buddhas and Bodhisattvas in four direction. 
fanil sale 
Size: 3.25"  X 2.25" Tall.