Hand hammered Butter Lamp 6.75" #26
hover to zoom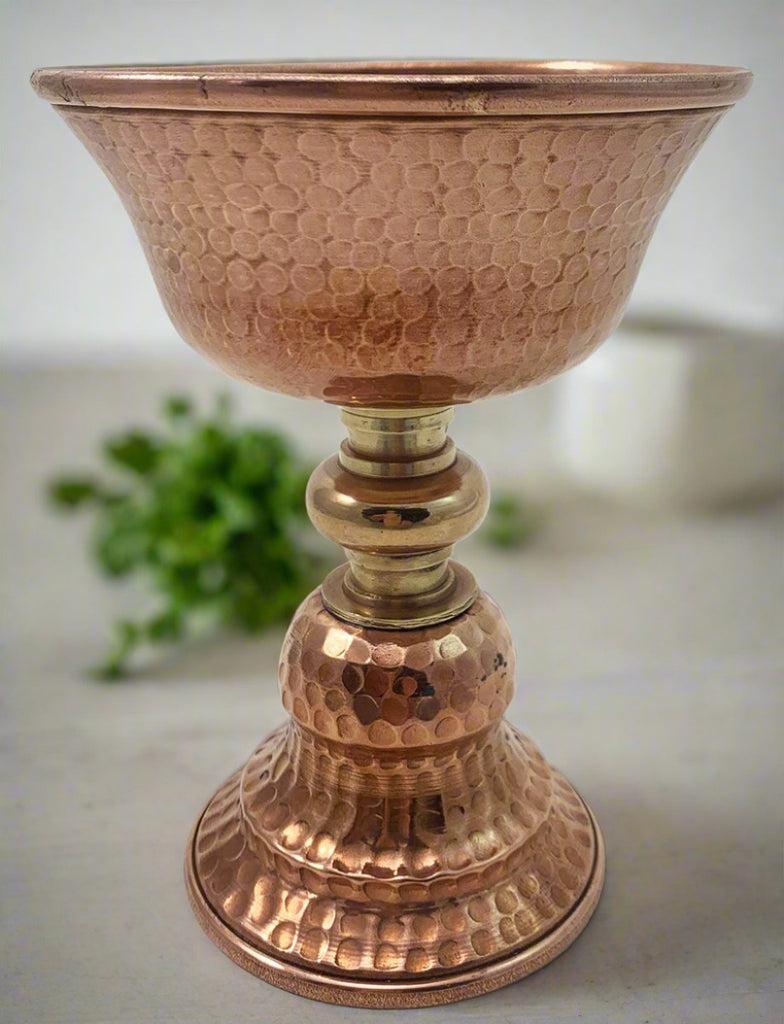 SALE
Hand beaten Copper Butter Lamp with brass trim. 
In Buddhist tradition the Butter lamp is filled with butter or oil with wick in the middle and would be kept burning all day long. Externally, the lights are seen to banish darkness. Conceptually, they convert prosaic substance into illumination, a transformation akin to the search for Enlightenment.
Height: 6.75" X 4.80"