Healing Prayer Flag #33
hover to zoom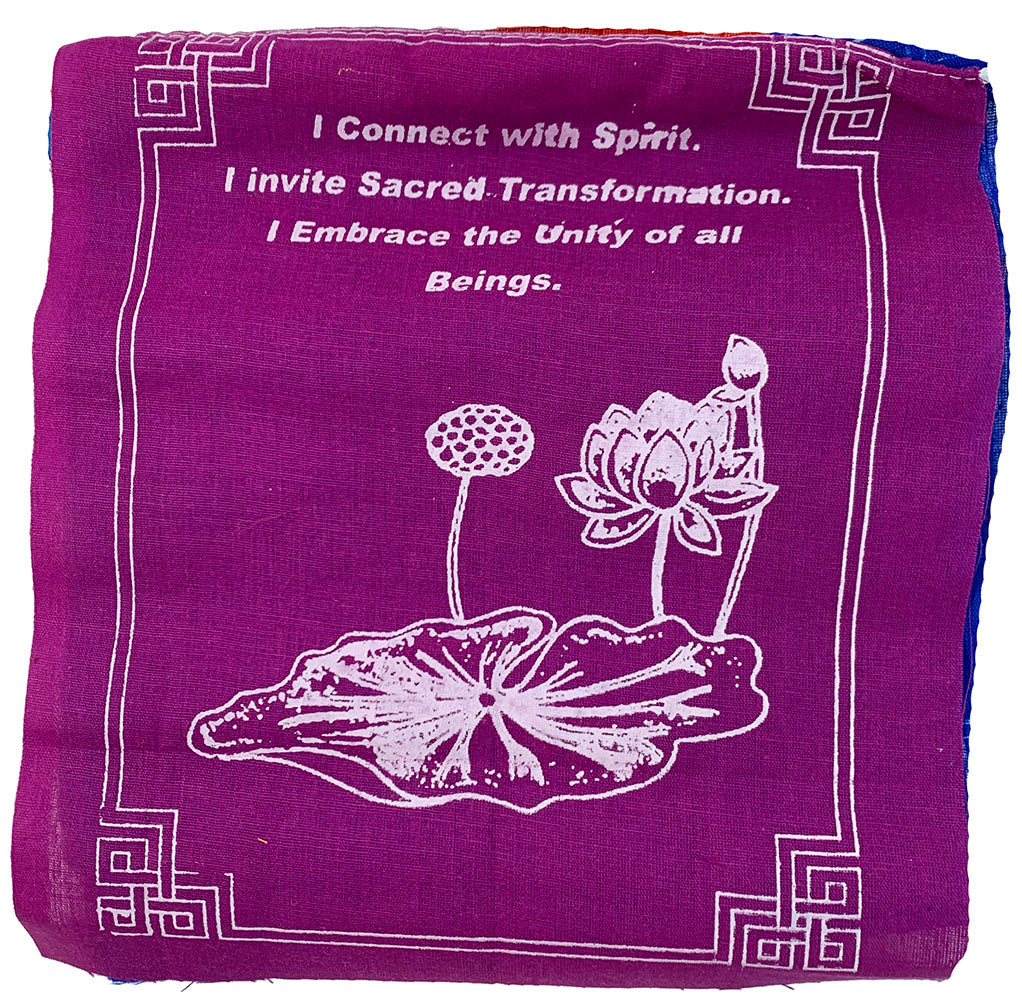 SALE
Healing Prayer Flag comes in a set of 7 flag.
Purple: I connect with Spirit. I invite Sacred Transformation. I Embrace the Unity of all Beings.
Blue: I Honor my Intuition. I Accept my Path. I am Healing, Body, Mind and Spirit.
Turquoise - I play in my imagination.  I create my reality.  I know and share my truth.
Green - I am loved.  I let love in.  I am kind to myself.  I live in peace and gratitude.
Yellow - I am courageous.  I am whole.  I stand in my power.
Orange - I feel my emotions and my pain.  I reawaken my passion.  I surrender to this moment.
Red - I am safe.  I trust more.  I fear less.  I am centered and grounded.
Size: 8" X 10"