Himalayan Necklace #1
hover to zoom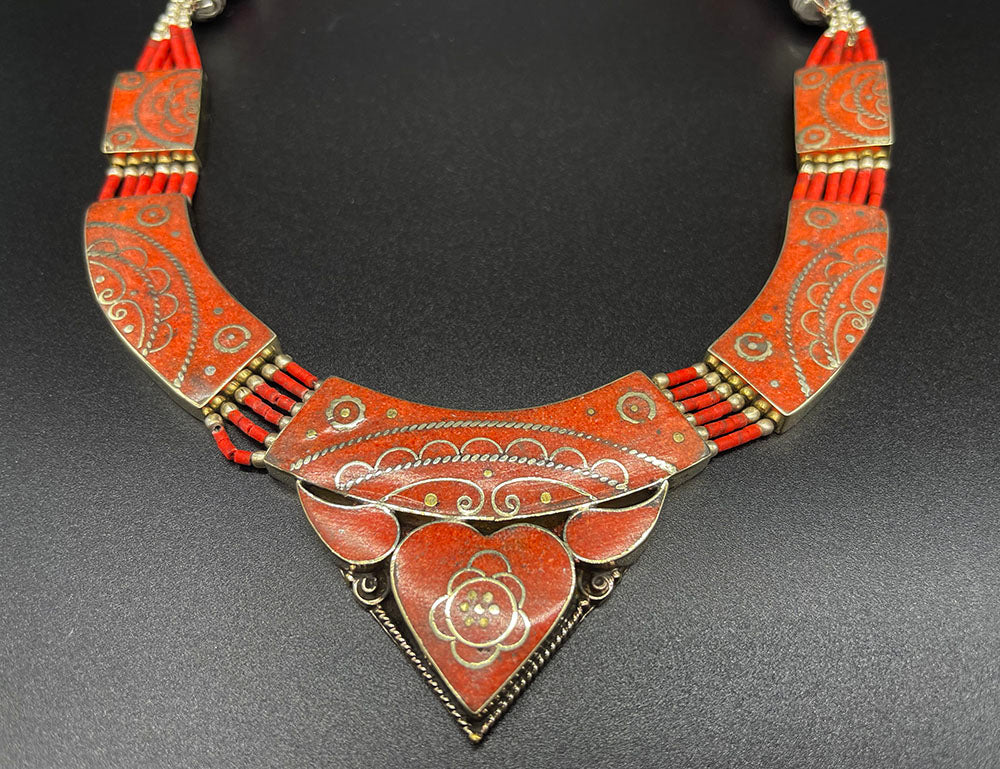 SALE
Sorry, this item is out of stock
Traditional Tibetan necklace with beautiful ornate stone. Our necklaces are crafted by using only simple hand tools and perfected silver inset with quality gemstone in Nepal. Elegant yet Devine will go with many outfit.
It is an exceptional piece for special occasions. Coral is one of those precious stone that has existed and loved by Tibetans for many decades. It is also a very warm and soothing stone. It will shine as elegant on the neck.

It has a lobster claw clasp that makes wearing easier.
Size: Approximately 18" around. 
Only Two piece available!