Tara Necklace @4
hover to zoom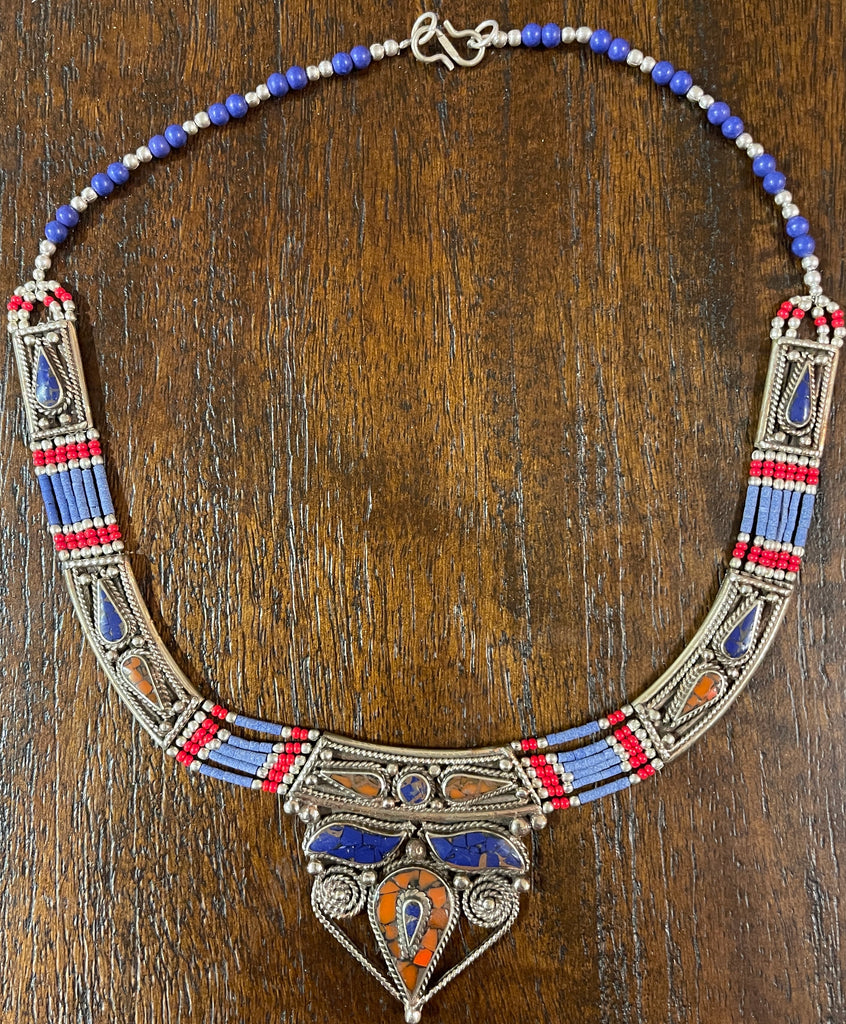 SALE
Traditional Tibetan necklace with beautiful ornate stone. Our necklaces are crafted by using only simple hand tools and perfected silver inset with quality gemstone in Nepal. Elegant yet Devine will go with many outfit coz of the three different color stone.
Size: Approximately 20" around and the center piece is 2" long by 1.75" wide. 
Great Price! Won't find anywhere online.