Tiny Chenrezig Flag #25
hover to zoom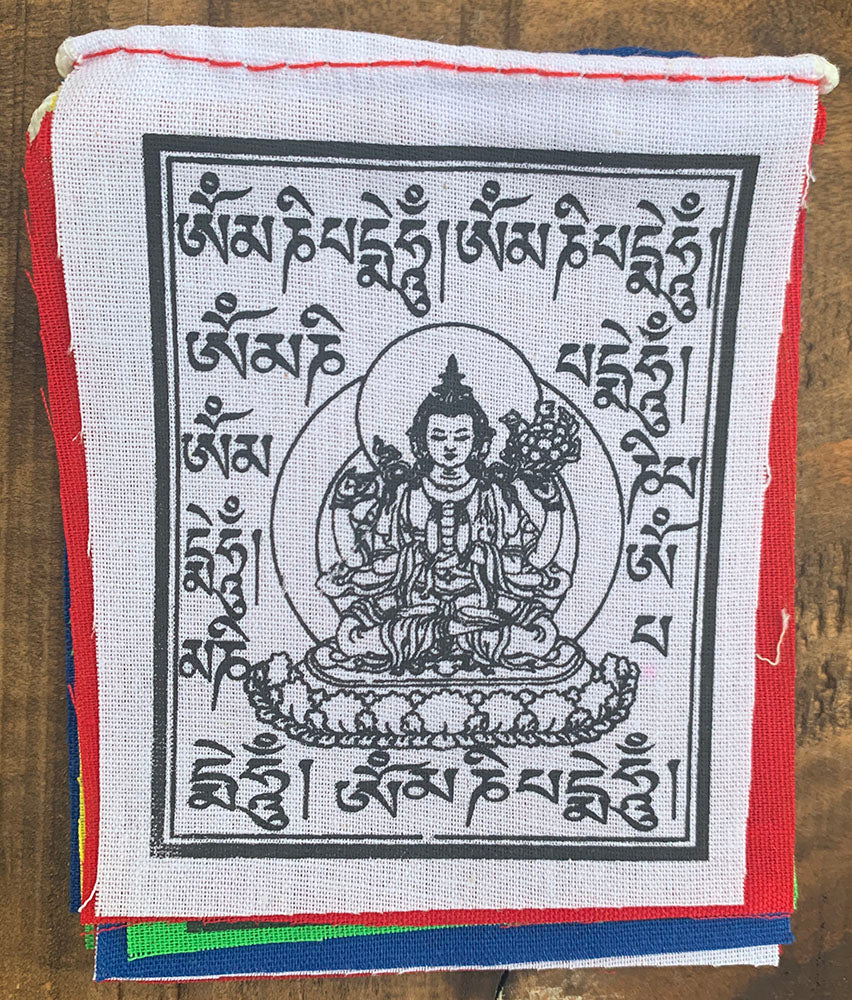 SALE
Tiny Chenrezig Flag comes in a set of 10 flag.
 Prayer flags are hung for good luck and prosperity however Chenrezig flags are specifically for love and compassion for all beings.  
Prayer flags made from pure cotton printed with traditional wood block method. Colorful Prayer flags comes with five different color Blue, White, Red, Green and Yellow representing the five elements and five pure lights.
Perfect for indoor or outdoor. 
Length of flag: 29"

Size of Flag: 3.5" X 2.8"