Beautiful Elongated Ring #17
hover to zoom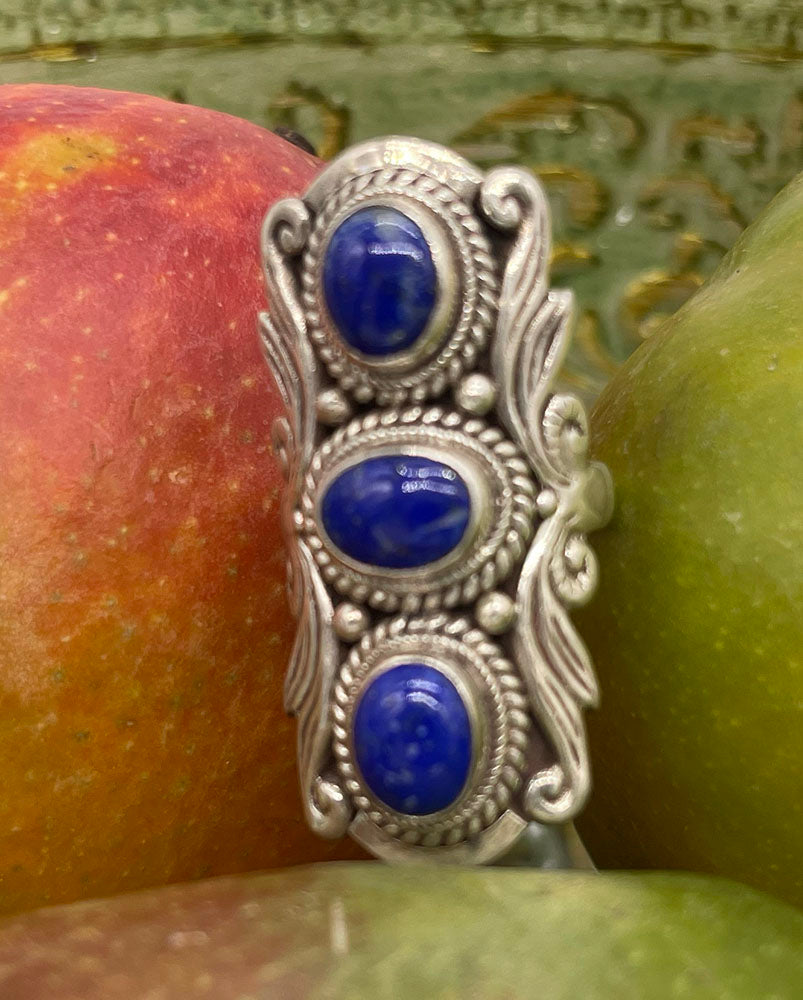 SALE
Beautiful Sterling Silver Ring with the choice of different stone. Hand made by newari artist in Nepal. Only one in each color is available.
Moon Stone Size: 10 (1.5"long)

Lapis Stone Size: 6.5 (1.5" long)
Quartz Stone Size: 10.5 (1.75" long)
Tiger Eye Stone Size: 8.5 (1.85" long & heavier weight)

Metal Material: Sterling Silver 
Great Price!