Silk Ekazati Lg #44
hover to zoom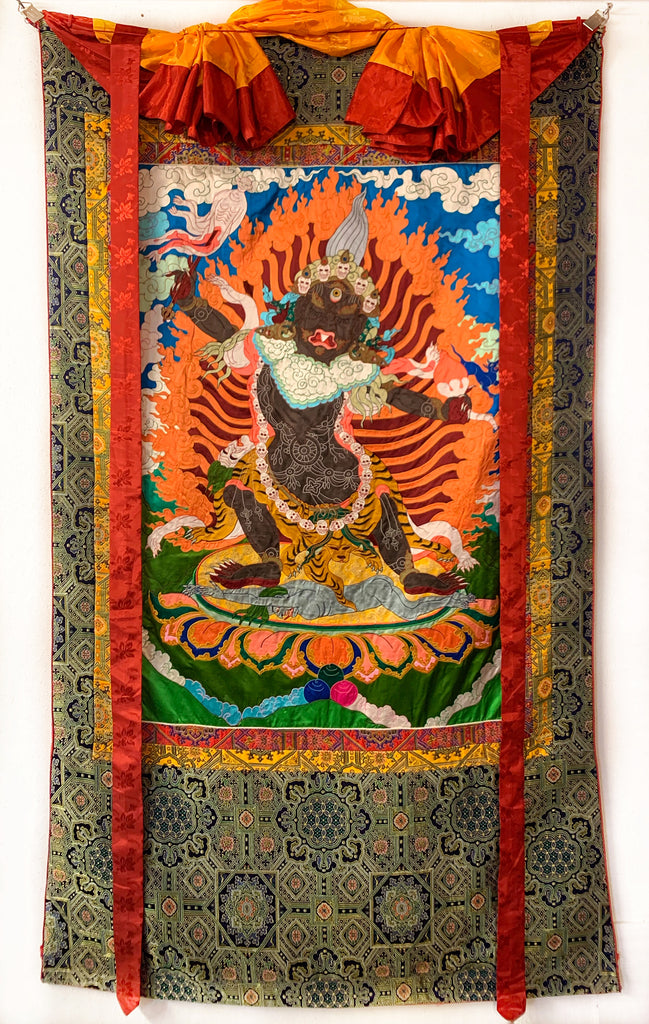 SALE
Only one piece of each Silk handmade thangka available.
We have acquired these special thangkas from our old friend in Taiwan, who had closed his store 15 years ago. We have just now been able to make them available to you and at a great a price.
Ekajati is the protector of secret mantras and "as the mother of the mothers of all the Buddhas," represents ultimate unity. As such her own mantra is also secret. She is the most important protector of the Vajrayana teachings, especially the Inner Tantras and termas.
Size approximately: Just Image: 27" wide and 40" Long. With Brocade 42" wide and 70" Long.
Doesn't come with poles and dowels. The thangka will be shipped folded.