Thang Tong Gyalpo Thangka #30
hover to zoom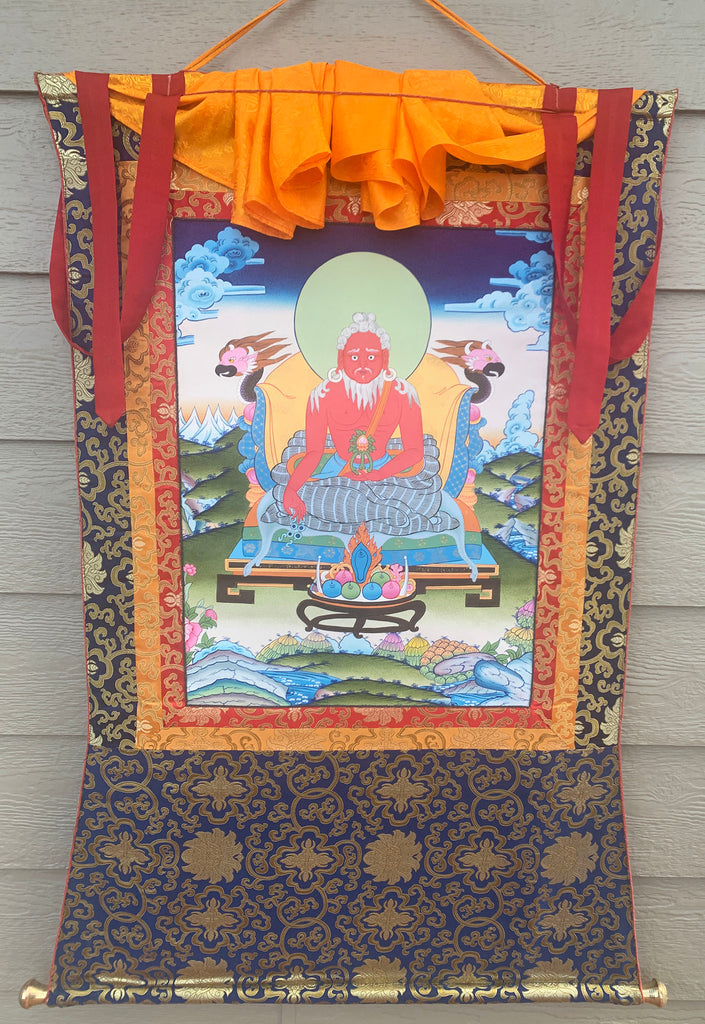 SALE
Thang Tong Gyalpo was a great buddhist adept, a

C

hod master, Yogi physician, architect, blacksmith and a pione

e

ring civil engineer. He is the mind emanation of Guru Padmasambhava  and a reincarnation of Dolpopa Sherpa Gyaltsen. He founded the Iron Chain lineage of the Shangpa Kagyu school of Tibetan buddhism. 
Hand painted in Nepal, amazing detail and great price.
Size of Thangka with Silk Brocade: 30" X 47"
Size of the Canvas: 18" X 24