Manjushiri Incense #5
hover to zoom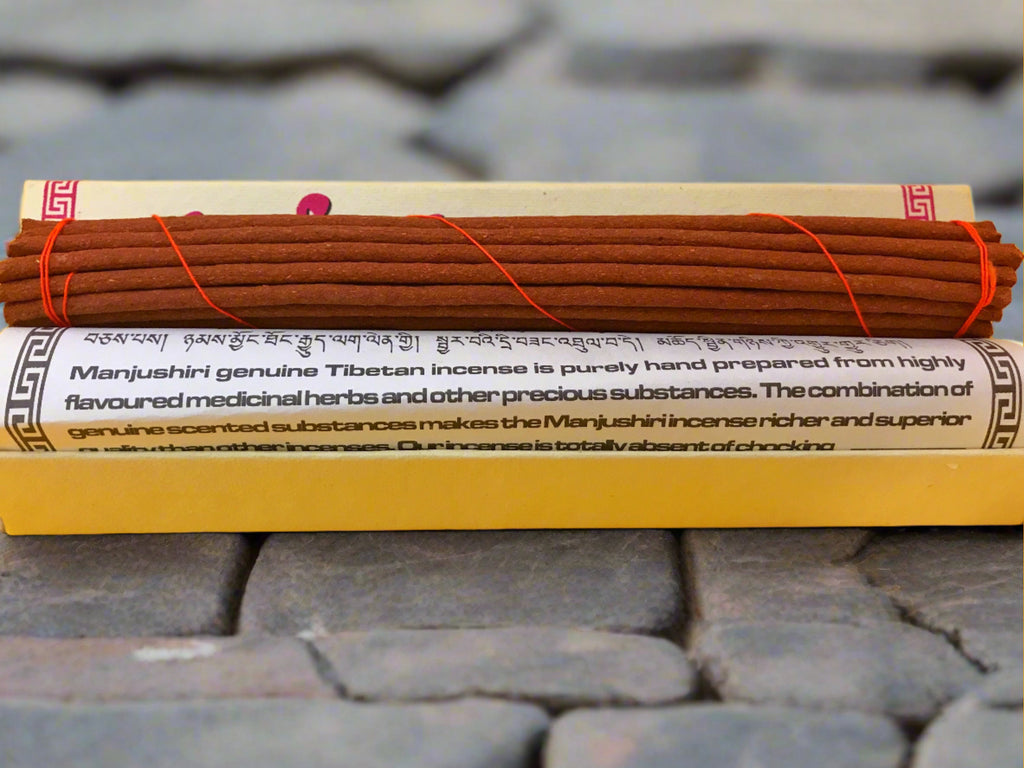 SALE
Manjushri Incense is a superior quality Tibetan Incense, purely hand made. Made from medical herbs and precious scented substance. Tibetan incense is used traditionally for offering and purification. Manjushri incense has a soothing medicinal scent.
Superior quality of Incense and purely handmade.

Made of Tibetan medicinal herbs and precious scented substances.

Non-toxic, absent of chocking and camphor smell.

Great for Puja, daily offering, purification also used as air freshener.

Stabilizing your mind and relaxing your body.
Size of incense: 10" 31sticks per box approx. Comes in a strong handmade cream color box.