Beautiful Lotus Seed Disk Shape Mala
hover to zoom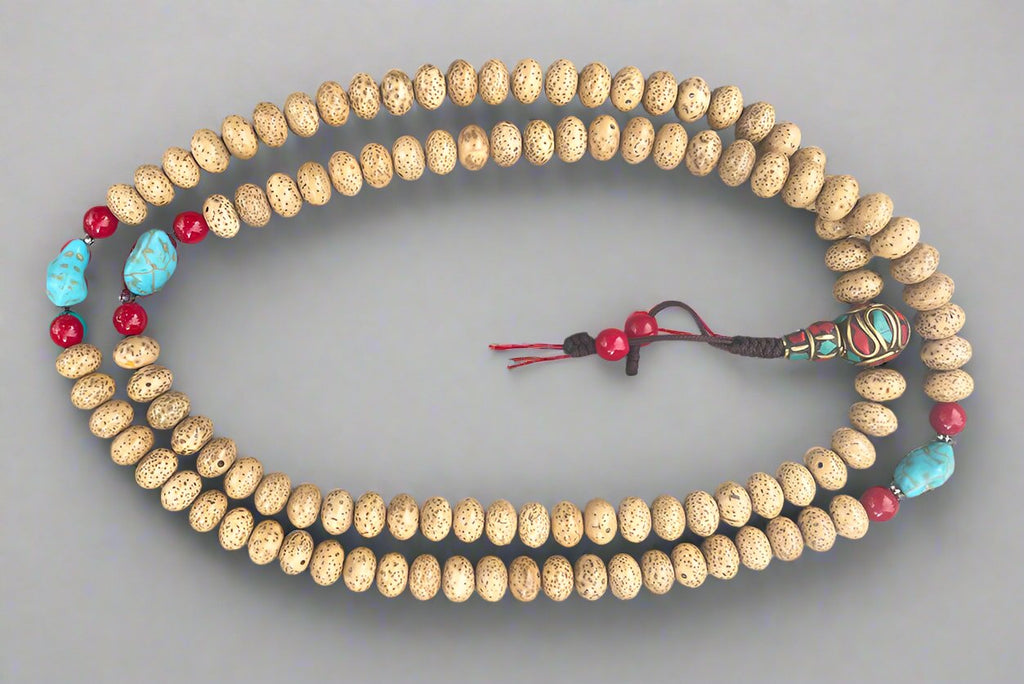 SALE
 Beautiful Disk shape Lotus Seed Mala with one of kind spacer bead that we hand picked. Mala is hand strung on strong brown nylon cord. Prayer bead comes in 108 bead with spacer bead plus the beautiful Guru bead and hand knotted tassel at the end.  
Lotus flower which grows and beautifully blooms in muddy water, the lotus seed symbolizes spiritual growth and the ability to rise above obstacles on the path to spiritual enlightenment.
Size: 11mm bead, 16mm Guru bead and measures around 17.5" long and 35" around.
Our Lotus Seem Mala comes in a beautiful bag.
Beautifully made in Nepal. Limited Items!