Red Obsidian Bracelet
hover to zoom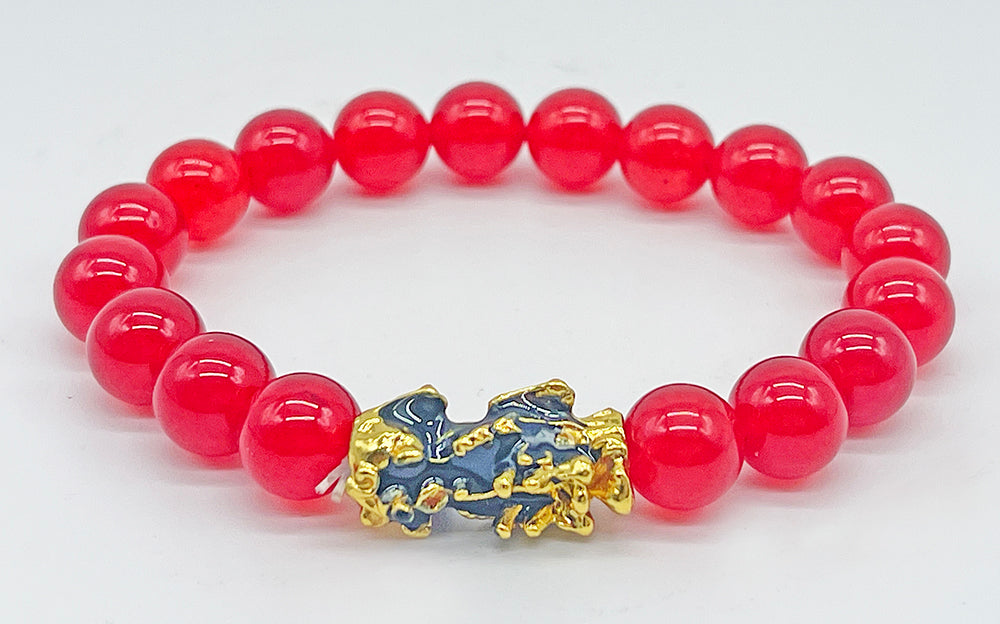 SALE
Sorry, this item is out of stock
Red Obsidian is a vividly-colored stone which speaks to the secret desires and secret delights of our hearts. Red Strawberry Obsidian works with our youthful energies to help give us the motivation for pursuing the things which make us happy. This is a great stone for raising your positive power and opening your heart & mind to new experiences. Strawberry Obsidian is a stone of joy, love, and wanting the best for ourselves.

Red Obsidian is a see-through, red stone. While it is a man-made glass, it is an accepted member of the gemstone community.
Dragon brings good luck and good fortune and makes a nice gift for friends and family. 
Size: 10mm bead
18 bead plus Dragon.