Gesar Thangka #32
hover to zoom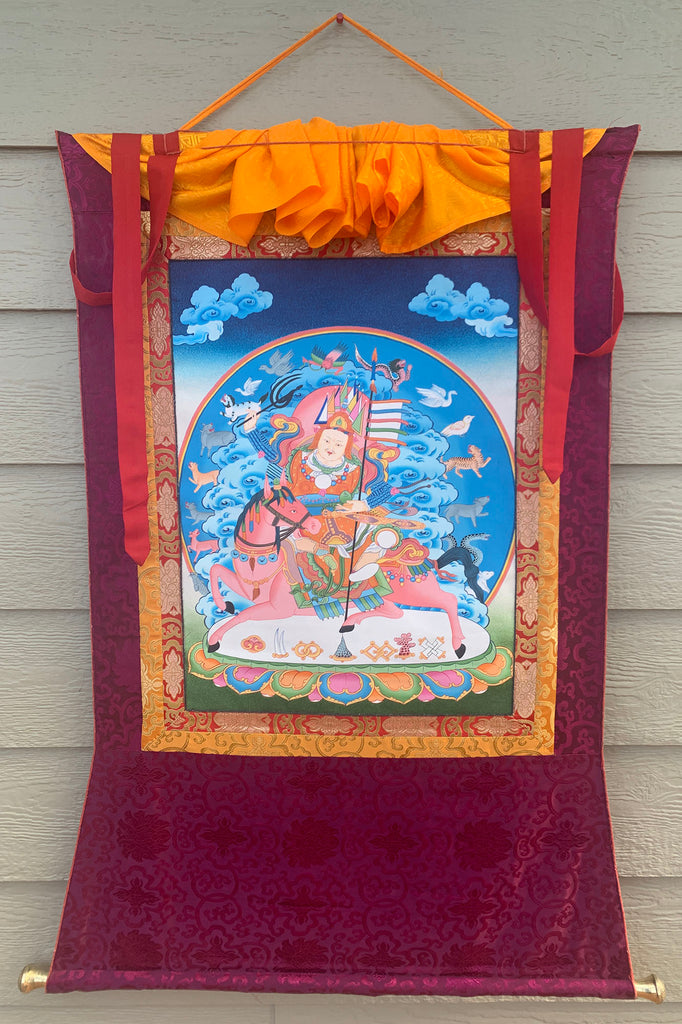 SALE
Gesar was a manifestation of Guru Rinpoche. His chief commanders were also believed to be enlightened, appearing solely to serve the world. Gesar constantly received teachings and prophesies from Guru Rinpoche, many divinities and Dakinis in pure visions, as from person to person. He also received teachings and transmissions from the great sage Amye Changchup Drekhol of the Lang clan and others.
Beautiful painted thangka of Gesar of Ling with elegant maroon silk brocade and brass dowel on the bottom. 
Overall Size of the Thangka: 30" X 47"
Size of the Canvas: 18" X 24"