Genuine Skull Mala
hover to zoom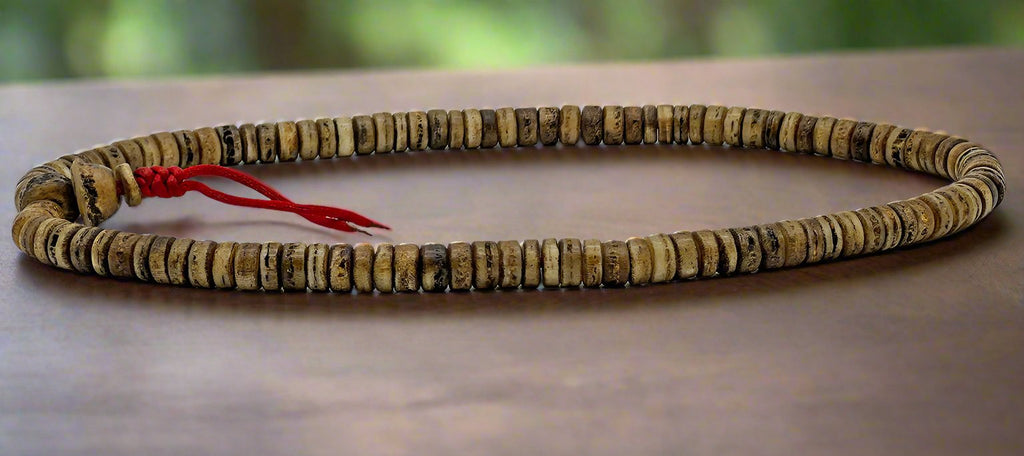 SALE
A rare skull Mala made out of human skull.
Human Skull mala, prayer bead in disc shape. Tibetan skull prayer bead are traditionally made form 108 different skulls. Generally people make them out of one skull for convenience but ours are made according to the old traditions. 
Only few available. Made by experience practitioner in Asia. The purpose of Human Bone Mala is to pray, recite mantra and meditate on cutting through ego-clinging, selfishness, strong attachments and cultivating awareness of impermanence. Used properly, with the correct presence of mind, one can develop deep levels of compassion and loving-kindness towards oneself and others.
These Skull Malas have not been in stock for the last 15 years as they are very difficult to come by.  
All our Skull Mala comes in a beautiful brocade Mala bag.
Bead Diameter: 10mm
Bead Thinkness: 4 to 5mm 
Length of Mala: 11" long approx.